Do you intend to remodel your house this year? It goes without saying that upgrading your home is a significant undertaking. The beginning of a house makeover is sometimes the worst part, but you can't get started if you don't have a list of advice. Here are five renovation mistakes to avoid!
5 Renovation Mistakes to Avoid When Remodeling Your Home

Renovation Mistake #1 | Waiting Too Long to Plan
We all know how easy it is to procrastinate, but this is one area where you can't afford to! With rising housing costs, delayed shipments, and supply-chain issues, it's always a good idea to plan ahead of time. We recommend planning your home renovation at least a year in advance due to pandemic-related labor shortages and backlogs. There are numerous factors to consider when planning your renovation. Here is a list of top priorities to remember:
Take care of any structural or safety issues.
Layout the floor plan in drawings. Research your contractors beforehand and get in touch with experienced installers.
Start with large projects like flooring.
Consider the lighting.
Early in the process, select appliances and furniture.
Shag carpets and entryway chalkboards may be trendy right now, but will you get tired of them in a few years? Stick to what you know you'll enjoy for many years.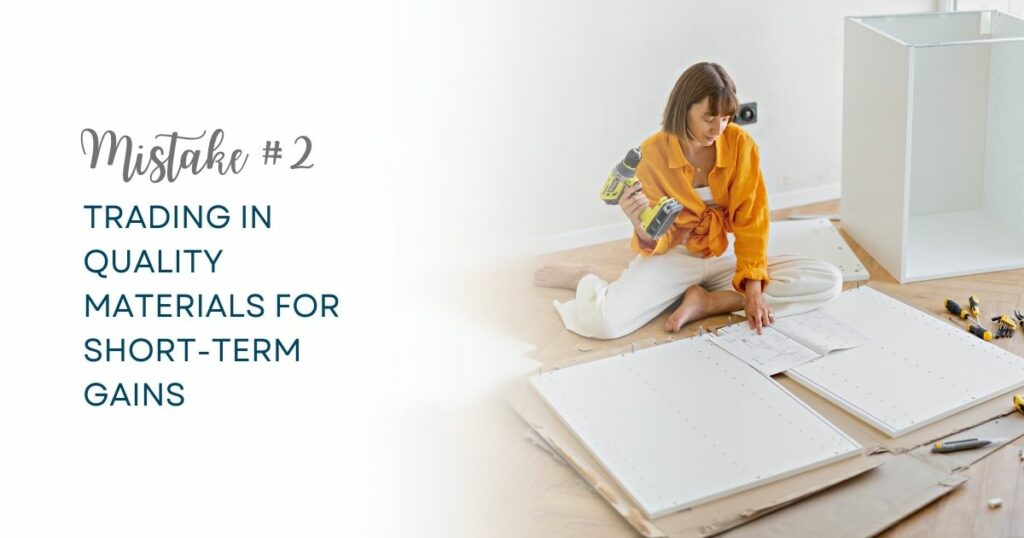 Renovation Mistake #2 | Trading in Quality Materials for Short-term Gains
Even while it's tempting to skimp and choose less expensive materials, you'll end up paying more in the long run (especially if you're on a tight budget). Choose strong, high-quality materials to give your design a lengthy lifespan. Decide which areas will receive the most financial investment. For instance, a high-end marble backsplash and a hidden water bubbler are not crucial to the general structure of your design, whereas high-quality cabinet construction and flooring are.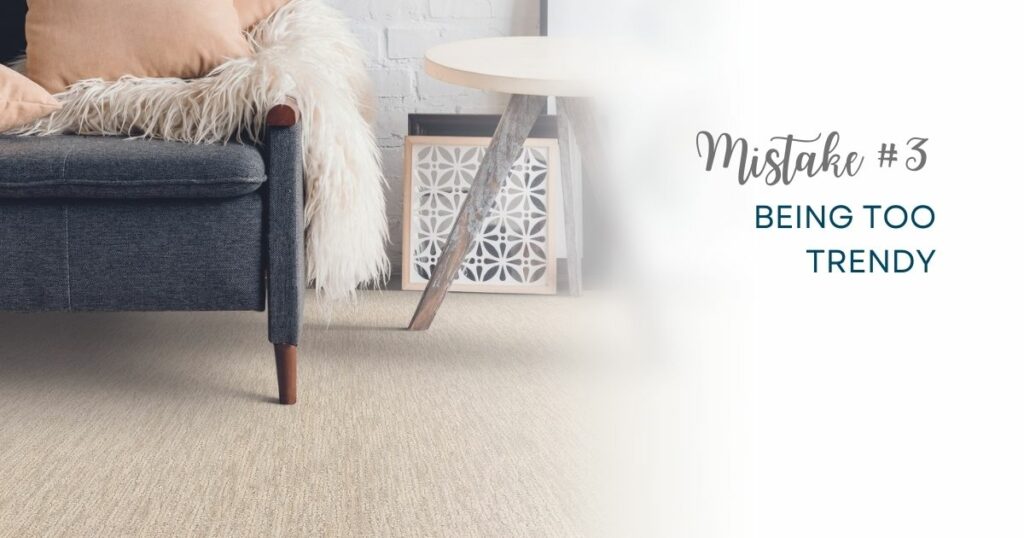 Renovation Mistake #3 | Being Too Trendy
There is a distinction to be made between a fresh, updated appearance and a fad renovation. Neutral colors, for example, are timeless classics that will never go out of style, whereas an abstract, asymmetrical accent wall installed to follow the futuristic interior design trend may look out of date in a couple of years. Shag carpets and entryway chalkboards may be trendy right now, but will you get tired of them in a few years? Stick to what you know you'll enjoy for many years.
Renovation Mistake #4 | Trying to Do Everything DIY
We understand that finishing a home improvement project by yourself offers you a performer's high like nothing else. However, some jobs are better left to the experts, such as flooring installations. You can comfortably take on a variety of DIY jobs, including painting walls, hanging wallpaper, and moving furniture. Adding new white oak floors or enlarging the master bathroom are two examples of structural alterations that are a little trickier. Before you get in over your head, it's best to seek advice from a professional. Spend your money today on high-quality workmanship, and you won't have to worry about problems in the future, we assure you.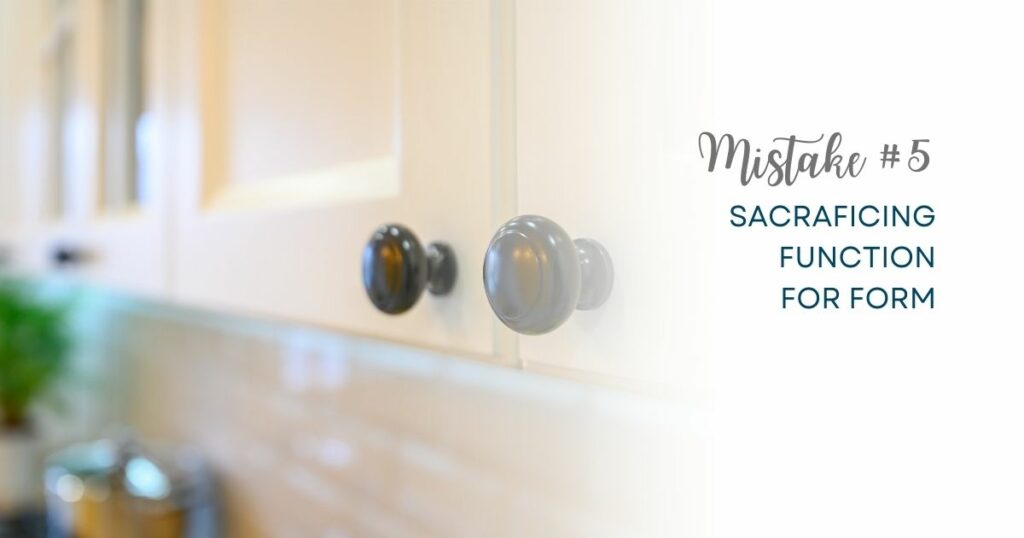 Renovation Mistake #5 | Sacrificing Function for Form
When planning your next home renovation, keep in mind that form follows function. Make certain that your style complements the natural architecture of your home. While a built-in water feature may seem appealing at first and look lovely in your home's foyer, what happens when your family grows and you require more mudroom storage space for outdoor gear? Prioritize the function of each space over its appearance. Remember that seemingly minor details such as door, window, and outlet placement are critical to the overall flow of your home design.
One misplaced outlet will leave you with nowhere to plug in the window A/C unit during those hot summer months. Pay attention to the details. Pantry pullouts, toe-kick storage, and hidden kitchen appliances may appear insignificant in the grand scheme of things, but they can make a huge difference in your daily life. A functional design can always be made to look beautiful.
Visit our project gallery for home remodeling inspiration. Or, read more from the pages of our quarterly interior design magazine, Beautiful Design Made Simple.