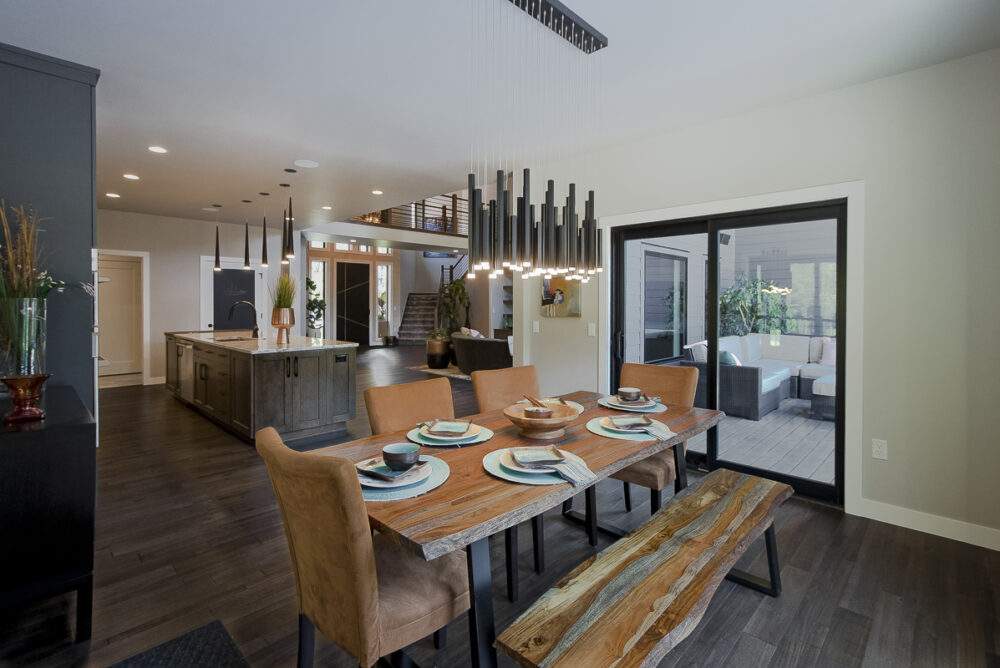 Project:
Contemporary Tranquility
Completed
2022
Contemporary Tranquility, where the changing seasons are celebrated with warm and inviting spaces that balance work and play in a refined and simplistic manner.
Contemporary Tranquility Floor & Home Highlights
With Bengali hardwood floors in the color Coffee installed by Coyle Carpet One in the main living areas, the floors boast a striking backdrop with a delicately hand-scraped texture and distinct hand-staining features.
The bedroom suite exudes contemporary tranquility with light-colored walls, chevron-textured carpeting, and a soaking tub on dark porcelain tiles that mimic petrified wood. The consistent use of pattern and texture throughout the home adds levels of interest and refinement, creating a space that is truly unique and reflective of the Midwestern aesthetic.
GET THE LOOK
Coyle Carpet One – Madison, WI sells and installs many of the Cabinets, Countertops, and Flooring products displayed on our site. Contact us for product inquiries and installation availability!
Visit us on Houzz to see more of our work!