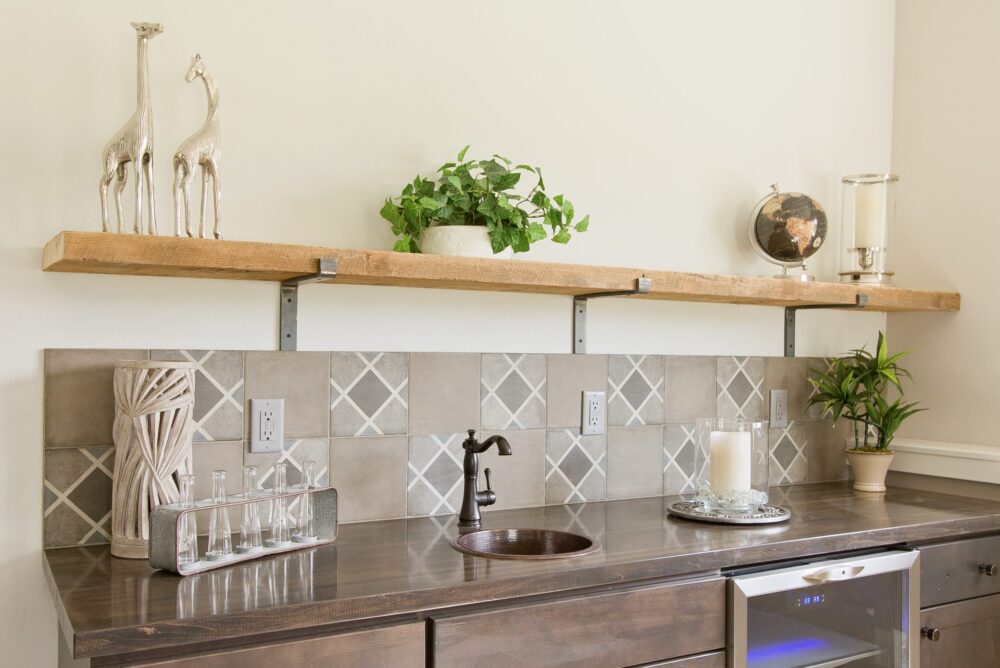 Project:
Neutral Contemporary
Completed
2019
Neutral Contemporary | Stunning Wisconsin home with neutral colors and pleasing Patterns. The perfect harmony of design elements creates a visually stunning environment that will leave you in awe.
NEUTRAL CONTEMPORARY FLOOR & HOME HIGHLIGHTS
On the main level, durable and pet-friendly Luxury Vinyl Plank (LVP) flooring with a whitewash appearance mimicking white oak floors adds sophistication and practicality to the space.
The home bar area features a decorative backsplash tile inspired by encaustic art, creating an enchanting focal point. A floating shelf above the bar provides a platform for displaying glassware or mementos.
In the laundry room, whimsical floral accents and elegant luxury sheet vinyl flooring combine practicality with impeccable style.
Classic color combinations bring timeless elegance to the master bath, offering a serene and refined haven for relaxation.
The guest bathrooms feature visually striking Luxury Vinyl Tile (LVT), resembling stone tile floors and adding a touch of opulence.
Visit us on Houzz for more inspiration and design ideas to transform your own space into a masterpiece of style and comfort.
Coyle Carpet One – Madison, WI sells and installs many of the Cabinets, Countertops, and Flooring products displayed on our site. Contact us for product inquiries and installation availability!